Back to focus index
CIAO Focus, April 2006: Post-War Reconstruction in Liberia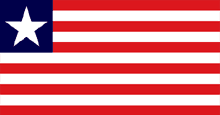 Liberia is attempting to rebuild its shattered infrastructure and social fabric in the wake of two consecutive civil wars that left a quarter of a million people dead and displaced another 500,000. Telephone lines are still down, many roads and bridges are impassable, and there is no electricity or piped water. The judicial system is also in desperate need of reform if the country hopes to root out the culture of corruption and impunity that flourished before and during the periods of armed conflict.
Charles Taylor, Liberias former president, is currently standing trial in neighboring Sierra Leone for committing crimes against humanity. He is charged with aiding rebels who plunged Sierra Leone into 10 years of civil unrest.
Two years after Taylor was elected president in 1997, anti-government fighting broke out anew escalating into Liberias second civil war (the first civil war was fought 1989-1997). Outside intervention put an end to the hostilities in 2003, but not before the conflict had spilled over into neighboring countries.
An interim government was quickly established and more than 100,000 fighters have been effectively disarmed under the supervision of the United Nations Mission in Liberia. In October 2005, Liberia held its first post-war election with a presidential run-off vote in November. Ellen Johnson-Sirleaf, a Harvard educated economist who has worked for the World Bank, won with 59.4% of the vote in what was hailed by outside observers as a free and fair election. She is Africas first woman president.
This month CIAO examines post-war reconstruction in Liberia.
From the CIAO Database:
Liberia: Staying Focused (PDF)
Rebuilding Liberia: Prospects and Perils (PDF)
The Challenges and Opportunities of Security Sector Reform in Post-conflict Liberia (PDF)
Ending Impunity: The Case for War Crimes Trials in Liberia
Liberia: Setting Priorities For Post-Conflict Reconstruction (PDF)
Outside Links*:
CIA World Factbook: Liberia
http://www.cia.gov/cia/publications/factbook/geos/li.html
Liberia Life
http://www.liberianews.com/
Liberia's Post-War Recovery: Key Issues and Developments (CRS Report for Congress) (PDF)
http://www.opencrs.com/rpts/RL33185_20051213.pdf
United Nations Mission in Liberia
http://www.un.org/depts/dpko/missions/unmil/
World Health Organization: Liberia
http://www.who.int/countries/lbr/en/
* Outside links are not maintained. For broken outside links, CIAO recommends the Way Back Machine.