Columbia International Affairs Online
CIAO DATE: 10/07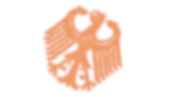 Vol. 25, Number 1, Issue 81 (Spring 2007)
Articles
(PDF, 27 pages, 139 KB)

John Leslie, Political Science and International Relations, Victoria University of Wellington, New Zealand

This article examines the impact of organizational structure on party behavior in the context of Franz Müntefering's resignation as SPD Chairman in late 2005. Conceptually, it argues that party organizations embed institutionalized rules that govern internal hierarchies and shape party decision making. Because party organizations are created under different circumstances, the rules governing their internal hierarchies and decision-making behavior may vary. This analysis suggests why such differences can persist for decades even when they produce such unintended—and undesirable—consequences as the embarrassing resignation of a popular chairman in the middle of a coalition negotiation.

"Nicht mehr die herrlichste Nebensache der Welt:" Sport, West Berlin and the Four Powers Agreement 1971

Christopher Young, German, University of Cambridge

1972 saw the coming to fruition of two events of major importance to the Federal Republic of Germany under Willy Brandt's leadership: the normalization of relations with the Soviet Union and its satellites through the process of Ostpolitik, and the Munich Olympic Games, which were designed to present a new Germany on the world stage. Although recent scholarship has highlighted the intricacies of East-West diplomacy and the political machinations of Cold- War sports relations, there have been few attempts to investigate the latter's role in the former. This essay seeks to investigate sport in the context of politics, and more vitally vice versa. Focusing on events in the immediate run-up to the Four Powers Treaty on West Berlin in 1971, it shows how sport's appeal to broad sectors of public opinion in Eastern and Western Europe made it a prime candidate for the cultural warfare that accompanied political negotiations.

Buena Vista Deutschland: Nation and Gender in Wenders, Gaulke and Eggert

Jennifer Ruth Hosek, German, Queen's University

The years following the fall of the Berlin Wall saw a wave of interest in a far away nation now largely independent of Soviet influence: Cuba. The three documentary films that this article treats are a part of this "Cuba wave." Yet, as I argue here, more than simply tales of the Caribbean, Buena Vista Social Club by Wim Wenders and Havanna mi amor and Heirate mich! by Uli Gaulke and Jeannette Eggert are ciphers for competing and unpopular discourses surrounding German (re)unification. As sanctioned narratives of the Germanies increasingly ossify, these films articulate obscured and agonistic visions of national identity in the Berlin Republic.

Facing Hitler: German Responses to Downfall

John Bendix, Universität Göttingen

Bernd Eichinger's Der Untergang is the first all-German production in fifty years to feature Hitler in a full-length dramatic film. This article explores the choices and intentions of the producer/scriptwriter, aspects of German public opinion about Hitler, and the critical responses to what was widely seen as an effort to humanize Hitler on screen—though I argue it was ultimately more an effort to finally lay Hitler to rest.

"The Facts Behind the Guilt"? Background and Implicit Intentions in Downfall

Jürgen Pelzer, German Studies, Occidental College

The film Downfall, released in 2004 at the height of an unprecedented "Hitler wave," has to be seen in a long tradition of literary and cinematic attempts to deal with Germany's "unmasterable past." The filmmakers claimed that by focusing on Hitler's final days before the end of WWII they had discovered "new territory" and presented the "facts behind the guilt." This article points out, however, that the film is historiographically based on the account by Joachim Fest's book Downfall—in which the author, as in his earlier work, follows a methodological approach that personalizes history and focuses on Hitler as "singular personality," rejecting any systematic analysis of political and social context. The film goes even further in its unscrupulous blurring of fact and fiction and simplistically juxtaposes a very small group of perpetrators (basically Hitler and Goebbels) and the large group of victims, i.e., the general population that only wanted to survive. Such an attempt to focus on a tragically failing, isolates Hitler, who alone is to blame for nation's "downfall" is hardly suitable to help Germans to step out of the shadow of their past.