Columbia International Affairs Online
CIAO DATE: 10/07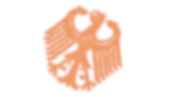 Vol. 23, No. 1, Issue 74 (Spring 2005)
Articles
Berlin and Vienna: Reassessing their Relationship in German Culture

Frank Trommler

This article is a discussion of the relationship of Berlin and Vienna as cultural capitals. It acknowledges the distinctive Austrian cultural and intellectual traditions yet is based on the realization that the unique achievements and traditions as well as the public standing of these two cities can only be fully understood within the larger confines of German culture where they constituted a polarity, effectively confirming its diverse and regional character. Discussing this polarity necessarily leads beyond the strictly national definitions of culture that became part of German politics, especially under Nazi rule. And it leads beyond the stereotypes about the competition between Prussia and Austria, between the Wilhelmine Reich and the Habsburg Monarchy, a political competition whose significance for cultural identities was arguably smaller than what historians projected. Though not eclipsing other city rivalries such as those between Berlin and Munich, Berlin and Hamburg, Vienna and Budapest, the polarity of Vienna and Berlin seems to have become a crucial ingredient in labeling German culture multifaceted and blessed with alternatives.

Performing Vienna: Theatricality in Jelinek's Burgtheater and Bernhard's Heldenplatz

Gail Finney

Where better to begin talking about Viennese identity in the late twentieth century than in the work of Elfriede Jelinek and Thomas Bernhard-specifically, in two plays whose titles immediately evoke the city as well as pregnant moments in its history: Jelinek's Burgtheater (published 1982; premiered 1985 in Bonn) and Bernhard's Heldenplatz (premiered 1988 in Vienna's Burgtheater). Insofar as the two plays dramatize the extent to which National Socialism took hold and persisted in Austria, they epitomize both authors' perennial roles as keen observers and harsh critics of Austrian society. Burgtheater and the scandal it generated established Jelinek's function as "Nestbeschmutzerin,"1 whereas Heldenplatz, appearing the year before Bernhard's death, can be regarded as the capstone of his career as a critic of Austrian mores and politics.

Recharting the Skies above Berlin: Nostalgia East and West

Roger F. Cook

In the now almost fifteen years since the rush to German unity, East Germany's remembering of its lost cultural objects and social practices has already established a rich history of its own. The first product to become a prominent symbol of the German Democratic Republic (GDR) was the Trabant (Trabi). An unattractive, inefficient, obnoxiously loud car manufactured in the GDR, it went overnight from being an object for which many East Germans waited expectantly for several years to be able to purchase to an antiquated, undesired relic. The brunt of some of the first Ossie jokes, it also quickly became a symbol for East German resistance to an arrogant West German dismissal of all that was the GDR.

Reflections on Kafka's Urban Reader

Paul Reitter, Brett Wheeler

Like so much else in Kafka, the motif of reading has been discussed hotly and often-from Walter Benjamin's early essay, through seminal studies by Walter Sokel and Heinz Politzer, to poststructuralist analyses of how Kafka foregrounds the instability of language and verbal communication. In this large body of criticism, we find abundant interest in how, for Kafka, certain problems of understanding have a particularly modern character, e.g., in how they are connected to particularly modern conditions. These include the waning metaphysical authority of traditional texts and, most obviously, the rise of bureaucracies that deal programmatically in obfuscation. But Kafka's works engage substantially with what we might call the topos of reading in a modern-and often urban-setting in other ways as well, in ways that have received only passing treatment from scholars. Newspaper reading, for example, has a prominent role in "The Judgment," Kafka's breakthrough text, yet its significance has gone largely unexamined.

Urban Vision and Surveillance: Notes on a Moment in Karl Grune's Die Strasse

Anton Kaes

Every film has its moment. Be it an unforeseen glance, an unmotivated gesture, or a startling sequence unnecessary for narrative progression, such a "moment" reveals in a flash what's at stake-then and now. In the following, I analyze such a moment in Karl Grune's Die Strasse (The Street), a film that Siegfried Kracauer considered one of the defining documents of German modernity.1 Produced and shown in fall of 1923, the film inaugurated the so-called Strassenfilm genre, which combined the visual language of expressionist cinema (oblique angles, harsh lighting, heavy shadows, painted backdrops, distorted spaces, stylized gestures) with an urban setting. In its gritty exploration of sex, crime, morality, and madness, the street film became the prototype for American film noir of the 1940s. The Street has its "moment" in a brief sequence that discloses the film's underlying theoretical project-the nexus between urban modernity and the disciplining power of vision.

Die Metropole als Hypertext: Zur netzhaften Essaystik in Walter Benjamins "Passagen-Projekt"

Willi Bolle

Die für Bertolt Brechts Stück Mahagonny (1929) zentrale Metapher der "Netzestadt" soll hier dazu verwendet werden, den Kompositionsstil von Walter Benjamins Passagen-Projekt (1927-1940) im Sinne einer netzhaften Essayistik zu erklären.1 Dieser methodologische Transfer ist nicht kausalgenetisch begründet (dass etwa Benjamins Schreibweise von Brecht beeinflusst worden wäre), sondern er beruht auf einer ästhetischen Wahlverwandtschaft. Mit der Metapher des etzhaften Schreibens läßt sich die von Benjamin entwickelte wissenschaftliche Großstadt-Essayistik besonders treffend charakterisieren.

Werkbundpolitik and Weltpolitik: The German State's Interest in Global Commerce and "Good Design," 1912-1914

John V. Maciuika

Although the conflict between Muthesius and van de Velde has been well documented in the annals of modern architectural and design history, far less understood is the extent to which domestic political crises and new policy departures in Berlin served as preconditions for the Werkbund conflict in the first place.4 Prominent Werkbund members-men such as Werkbund Managing Director Ernst Jäckh and Werkbund Vice President Hermann Muthesius, but also including such national political figures and Werkbund members as Friedrich Naumann of Württemberg and Gustav Stresemann of Saxony-used institutional affiliations and their multiple professional identities to forge unprecedented linkages between the Werkbund leadership, industrial interest groups, and powerful German state interests. Specifically, and at the national level, new policies articulated by German Chancellor Theobald von Bethmann Hollweg and key German ministries in Berlin, strident national interest group politics, and an evolving state outlook toward Weltpolitik (geopolitical strategy) combined to reshape Werkbund policy in fundamental ways between 1912 and 1914. Without these forces, and without developments that followed the lopsided and highly contentious Reichstag elections of January 1912, the Werkbund likely never would have risen to the prominent position it came to occupy with state authorities by July 1914.

"Ein unwahrscheinlicher Alptraum bei hellem Licht"1: Peter Weiß' Berliner Phantasmagorie "Die Besiegten"

Wilhelm Voßkamp

Nachdem Peter Weiß vom Juni bis August 1947 "Sieben Reportagen aus Deutschland für die schwedische "Stockholms Tidningen" veröffentlicht hatte, ließ er diesen Artikeln 1948 einen zunächst auf schwedisch erschienenen Text unter dem Titel Die "Besiegten" folgen. 2 Bis auf einzelne Hinweise im Zusammenhang des Gesamtwerks von Peter Weiß ist diese Charakterisierung des im Zweiten Weltkrieg zerstörten Berlin bisher kaum gebührend gewürdigt worden. Es handelt sich um ein fiktionales Pendant zu den dokumentarischen Reportagen, die Peter Weiß über ein "Politisches Konzert," eine Buchaustellung, die Bibliothek unter den Linden, über Kinder in Berlin und die Situation des Schwarzmarkts verfasst hat;4 abgeschlossen werden die Berichte mit allgemeinen Bemerkungen über die deutsche Elite und das aktuelle literarische Leben in Deutschland.

Stumbling Stones: Holocaust Memorials, National Identity, and Democratic Inclusion in Berlin

Kirsten Harjes

In 1997, Hinrich Seeba offered a graduate seminar on Berlin at the University of California, Berkeley. He called it: "Cityscape: Berlin as Cultural Artifact in Literature, Art, Architecture, Academia." It was a true German studies course in its interdisciplinary and cultural anthropological approach to the topic: Berlin, to be analyzed as a "scape," a "view or picture of a scene,"2 subject to the predilections of visual perception in the nineteenth and twentieth centuries. This course inspired my research on contemporary German history as represented in Berlin's Holocaust memorials. The number and diversity of these memorials has made this city into a laboratory of collective memory. Since the unification of East and West Germany in 1990, memorials in Berlin have become means to shape a new national identity via the history shared by both Germanys. In this article, I explore two particular memorials to show the tension between creating a collective, national identity, and representing the cultural and historical diversity of today's Germany. I compare the Denkmal für die ermordeten Juden Europas (Memorial for the Murdered Jews of Europe, or "national Holocaust memorial") which opened in central Berlin on May 10, 2005, to the lesser known, privately sponsored, decentralized "stumbling stone" project by artist Gunter Demnig.

From Istanbul to Berlin: Stations on the Road to a Transcultural/Translational Literature

Azade Seyhan

In this article, I read selected texts of two of the most prominent Turkish born authors of Berlin, Aras Ören and Emine Sevgi Özdamar, as poetic projects of confronting and grasping the vicissitudes of modernity's troubled path both in their homeland and in their experience of German history and culture.4 My reasons for the emphasis on the work of these writers derives from their various positions between two languages and literary traditions and their ability to negotiate various nuances of "German" and "Turk" and the lived experience of these contested categories. "A poet is a member of that minority that refuses to be part of any official minority, because a poet knows what it is to belong among those walking in broad daylight, as well as those hiding behind closed shutters,"5 writes Charles Simic, Pulitzer Prize-winning poet from the former Yugoslavia. Ören, a Wahlberliner (a Berliner by choice), is arguably the keenest observer and chronicler of cultural clashes and shared destinies between the Turkish and German residents of Berlin's Kreuzberg area. The streets of Ören's Kreuzberg become stages where the competing errors of Turkish and German pasts are reenacted in the present.

"Hypermedia Berlin": German Cultural Studies and New Media

Todd Samuel Presner

In this article, I will discuss how my ownwork on a project called "Hypermedia Berlin"—a Web-based study of Berlin's "cultural geography"—can be situated in a lineage that goes back to Hoffmann's reflection on media and represents another instantiation of what Hinrich Seeba has called "Berlin" as a site for the development of new cultural-critical methodologies for interdisciplinary German Studies.13

Postscript: Dedication to an Influential Generation of Germanists: The Transfer of Knowledge from Germans to Jews in American German Studies

Jeffrey M. Peck

In the 1960s and 1970s on both sides of the Atlantic, the American involvement in Vietnam and the demand for political and social change in response to these policies translated into activism on university campuses. Berkeley and Berlin became synonymous with protest; Mario Savio and Rudi Dutschke became the heroes of these student movements. However, this first postwar generation of German students at this time also was entangled in an additional personal and political crisis prompted by the war, namely their parents' and grandparents' past, the infamous Vergangenheitsbewältigung of the Third Reich. These children-born in the thirties and early forties (most in the war years themselves)-faced an older generation who not only instigated a world war but also participated, either implicitly or explicitly, in the persecution and extermination of six million Jews and other so-called undesirables. It was a harsh and painful time for these young people and their elders, the latter who were attacked for their complicity and the former who were accused of hubris.